Inbound Marketing & Lead Generation Agency  |  Toronto, Ottawa, Montreal
Inbound Marketing & Lead Generation in Ontario
In the last several decades the landscape of Lead Generation in Ontario has changed completely. The advent of technology means that not only are our lives easier but we can reach out to people in ways we never have before. In marketing, it's no different. We have countless ways to get to people when it counts, all for more efficient ways than we've been used to for the past centuries. Yet, both here and abroad, not everyone is taking advantage of this and still resorts to handing out flyers, knocking on doors, and calling during dinner.
We shouldn't need to convince you why digital is better, especially in instances like these. For one, it slows things down to rely on human labour to reach out each single time, and you have to count on your sales team having solid passion and deep knowledge for questions that come up. But sometimes, the benefits aren't always clear if you're used to a different way. Or, maybe you're a smaller business and think that fancier ways to reach potential buyers are for companies with a bigger budget and more time. Luckily, the internet is the great equalizer – it means that for any budget and for any scale, you can effectively target customers and get them interested enough to buy, all at a fraction of the cost of time and money of an older-style campaign.
Old vs. New Inbound Marketing Methods
Older methods of going to your customers where they are get categorized as Outbound Marketing. When you're bringing customers to you using amazing tools that operate efficiently, the name of the game is Inbound Marketing. There's reasons for each, but as a digital marketing firm, Click Shift believes that inbound marketing is the only way for lead generation in Ontario. First, it's less expensive. There's less moving parts to pay for, meaning you don't have to pay a telemarketer, you don't have to invest a huge amount of money just to get a campaign going, and you don't have to commit to a huge amount of work if you just want to try it out. Online lead generation also means that you're able to target people in a much better way. By using methods to reach out to the right people in the right market (like facebook ads and targeted adwords), you're reaching people who are already interested in what you're selling. It means you're far more efficient in the end.
There's so many ways to get people down the path you want them to go on with your company, and the right marketing company can help make this a super easy process. At Click Shift, we refer to the path we take customers on as the funnel. It means that you're gradually filtering out leads as you go along so that what you're left with is a stream of top-quality leads that trickle into your customer list. Closing the deal is obviously most crucial step along the way, but setting up the path is the only successful way to get there. That's why we're here to help you along the way to success, lead by lead.
Call Us Today | (613)885-8693
Online Lead Generation | Content Marketing, SEO, Branding and UX Design and Testing
Generating Leads is the primary marketing challenge most companies face. Click Shift is marketing agency whose sole focus is helping companies not only generate more leads, but nurture and close more leads as well. We have offices in Toronto, Ottawa and Prince Edward County and can be reached at any time over the phone or via email.
Why work with a Local Lead Generation Consultant?
Being based in Ontario gives consultants at Click Shift a ideal inside perspective on service and industry culture. Working with clients both big and small, we have been able to build targeted lead generation campaigns that consistently deliver high quality, search-based leads on demand.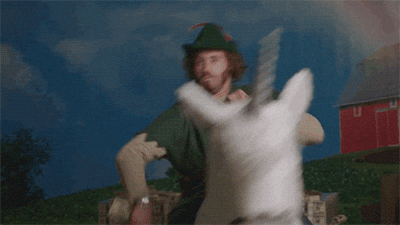 Canadian customers, and in particular Torontonians, are very attuned to the nuances of our culture and city. Getting the infrastructure in place to generate leads must be critically balanced with a web presence and identity that actually instills customer confidence. It's this specialty that we bring to the table! Click Shift's owner, David Bussell, has both lived and worked in Toronto and Ottawa and understands the unique buying patterns and lead generation challenges presented by both cities.
If your company is looking to grow, we're a great place to get started!