Search Marketing for
Manufacturing & Industry
Our strategies are designed to meet your customer targeting, acquisition, and retention needs.
We combine automated solutions with CRM and tracking software to ensure your staff is properly equipped to build lasting relationships with customers. This is combined with tools to allow you to track and reward your staff's performance, the key to building a successful sales funnel. 
Our Guarantee | We fully stand behind the work we do and truly believe that the only way to succeed in to create measurable and sustainable value for clients. For this reason, all projects with Click Shift Marketing start with clarifying your expectations. Whether it is generating leads or improving your current close rate, we understand that results matter. That is why every project is tied to a clear deliverable so your spending means direct and measurable results.
Office Based in Toronto, Canada
Search Marketing & Optimization
We help you capture the right data and use it to optimize both your paid and organic audience development to help you know if you're meeting your goals. We do this so you can measure marketing impact, allocate your resources more wisely, and provide people with content and messages that they're looking for. Our keyword research will help you find affordable display and search opportunities to bid on. Our competitor and gap analysis will make sure your pages perform both in getting organic traffic and converting paid traffic.
Keyword Research & Ad Development
We create people-centric display advertising that targets people based on their demographics, behaviour, interests and actual identity. Our combined focus on both keyword targeting and retargeting allows you to revolutionize the way you communicate with customers. Our
AdWords account & keyword optimization
will ensure your campaign, keyword, page and ad combination receive top quality and relevance scores from AdWords.
Tracking, Analytics & Attribution
We are obsessed with campaign tracking, targeting and optimization because we believe what is measured is managed. We use direct-response marketing to build up your brand affinity and help you create new demand for your products during the key moments that inspire people to buy. Our approach to search marketing has funnel development and landing page testing baked right in.
Connecting your business with the search moments that matter.


We help organizations of every scale –
Develop a digital presence that can sustainably generate leads
Create integrated workflows and processes to ensure leads are properly nurtured
Understand your customer needs and excel at meeting them
Reinforce your market position by clarifying and reinforcing your value proposition
Focus and differentiate yourself from competition and eliminate barriers to growth
Talk to Our Team Today | (613)885-8693
How do you lower the cost to acquire a customer?
Toronto | Score-Driven Development "When it comes to campaign development and targeting, Click Shift takes a unique quality score-driven approach to ad and landing page development. Put simply, this means that landing pages are developed to ensure that corresponding keywords that are bid on in AdWords always receive top-quality scores from Google. Naturally this means that you get more paid visitors for less money while also getting more organic visitors. Double win!" David Bussell, Owner of Click Shift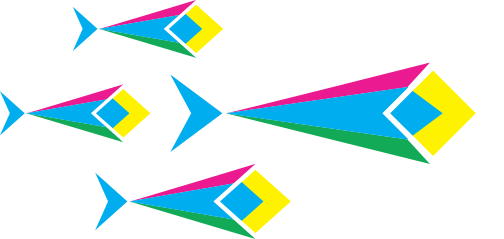 Our OUTBOUND MARKETING strategies help you
create on-demand inquiries from pre-qualified clients.
We help you identify your target clients and marketing objective by establishing a strategy to place you in front of the right prospective clients at critical I want-to-know, I want-to-go, I want-to-do, and I want-to-buy moments. Capturing the data needed to target, acquire and grow your paid and organic audiences requires conducting a competitor, gap and keyword analysis. This ensure that any work done and money spent influencing, motivating and driving web traffic is in line with your clearly defined business objectives. It also critically ensures that keywords pursued are under budget.
Upon completion of the keyword analysis, we help segment customer search behaviour based on interest, expertise and desired outcome. Specifically, it means tying each search term (what) to an intention (so what) and conversion action (now what). At this point, we are able to tie terms to specific business objective and assign a value to them.
Once prospective search terms have been identified and categorized into related segments, we help create funnels. A funnel, simply put, is a series of pages that have a primary objective or outcome which is usually generating an online sale, booking request, phone calls, or online form submission. Our team has extensive experience both building and optimizing funnels and abides by the most up-to-date best practices. This expertise, in combination with a robust understanding of your business, ensures the user's experience is both informative, barrier free and optimized for conversion.
CREATE KEYWORD TARGETED LANDING PAGES
In addition to the funnel, we help create a series of landing pages to target related search terms. The pages are designed to directly reflect the search terms they are related to. This is critical both to be sure that visitors are properly pre-framed so you get an optimal Quality Score. Quality Score is a number assigned by AdWords between 1 and 10 and reflects how relevant your ads, keywords, and landing page are to a person seeing your ad. Having a high Quality Score critically means that you pay less per click and per conversion!
CREATE SEARCH AND DISPLAY ADS
Once the funnel and landing pages have been put into place, we help make search and display ads to correspond to the identified keywords. Each advertisement is developed and optimized to ensure both a high Quality Score and conversion rate. Once in place, the campaign is complete and ready for testing!
SETUP ATTRIBUTION AND ANALYTICS
With the complete campaign in place, we are now in a position to set goals and assign a value. Analyzing your goals helps you measure performance, in concrete terms. By doing this constantly, your team can be sure that your efforts are not only worthwhile, but rewarded.